As the rapid development of medical technology, mobile digital radiography came into being and opened a new era of bedside radiology examination. It meets the various needs of different body parts, and is widely used in radiology room, orthopedics physical department, emergency room, intensive care unit, operating room and neonatology department.

Before mobile X-ray came out, filming examination could only be taken by a fixed X-ray in the radiology room. Even critically ill patients, who was intubated for respiratory and inadvisable as well as difficult to be moved.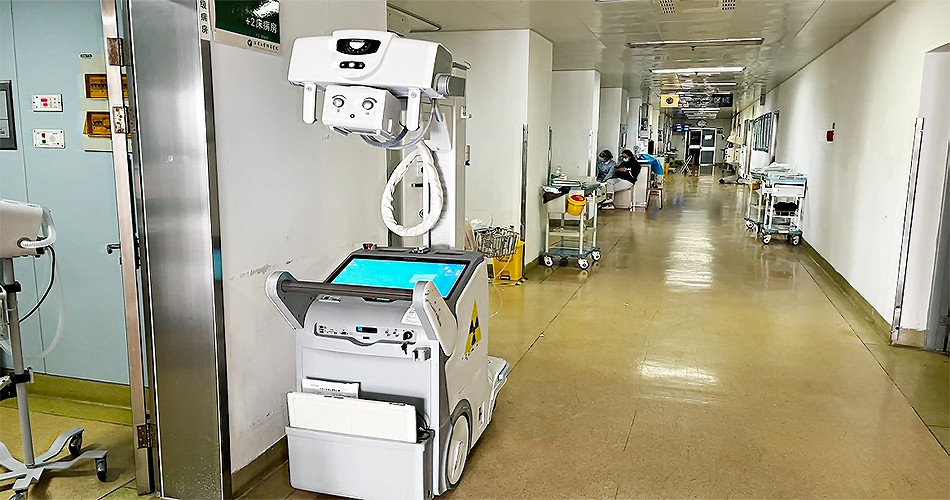 Ready to go
Mobile X-ray has broken through that limitation. The highly integrated system on wheels allowing radiographer to drive the equipment effortlessly to where they want. With slim and lightweight body, mobile X-ray can be easily operated even in narrow space. Then, digital images can be got instantly. The connection with Hospital Information System allows images to be seen simultaneously by clinicians in different places and archived on digital storage media to be review in the future. Last but not least, mobile X-ray is simple in structure but fully functional, which can offer high-contrast images with high power generator and high resolution detector. Therefore, mobile X-ray is the great solution for bedside imaging as well as outside the hospitals due to its versatility, flexibility and low dose.
In Affiliated Hospital of Jiangsu University, China, Browiner MobileGenius X-ray, which is called as "the mobile radiology room" by local doctors and nurses, moves between different departments and wards to meet various clinical radiography demands.
Every single day, MobileGenius X-ray is assigned to ICU room, surgical ward, gastroenterology ward, and any other departments and rooms in demand. It helps doctors with bedside medical diagnosis with high-quality imaging.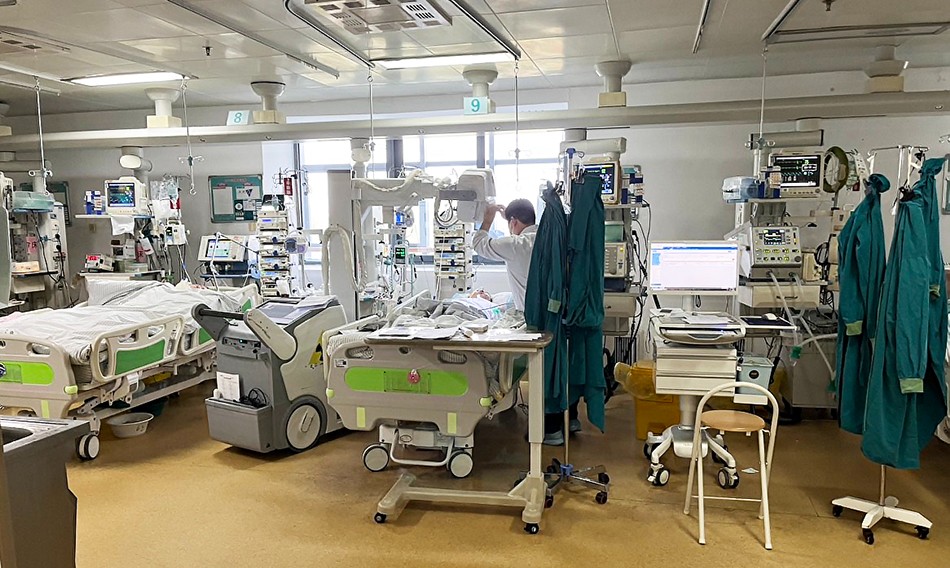 ICU room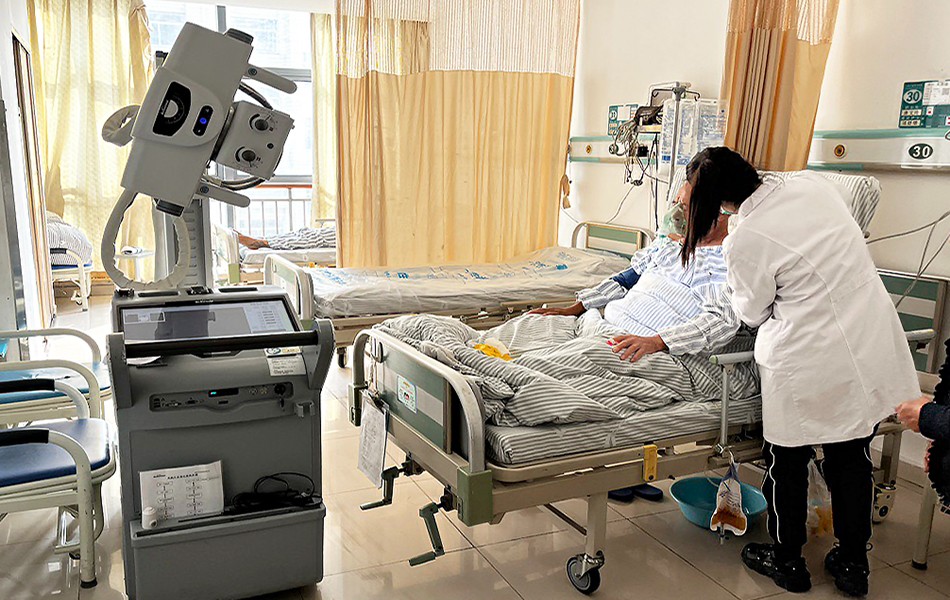 Gastroenterology ward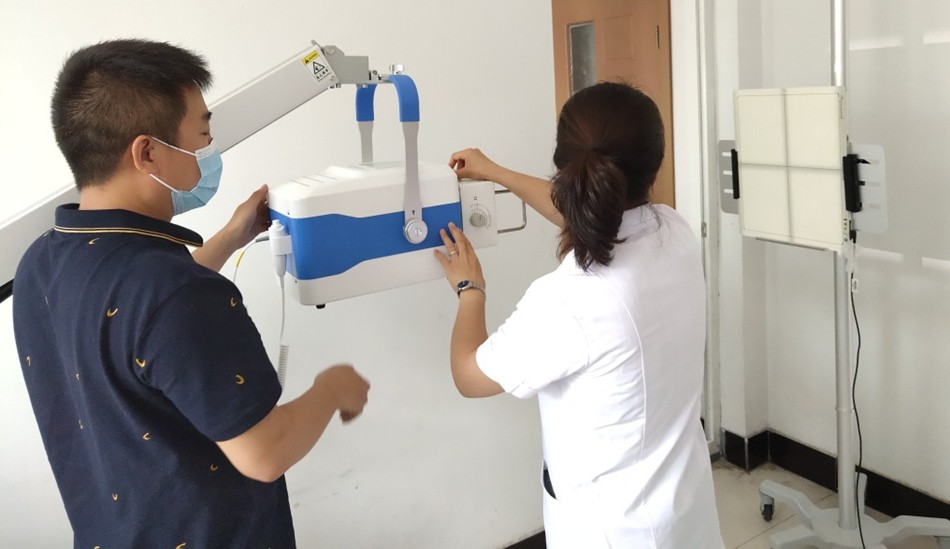 Physical examination in campus
If you have a mobile X-ray, you own a "mobile X-ray room"!