Until April 2020, Spain became one of the worst COVID-19 stricken countries in the world. Accurate diagnosis and quarantine were considered as the most effective ways to cut off transmission. However, as the number of patients kept increasing, most hospitals were crowded with newly infected people, making it a high-risk area for cross infection.
Beds in Spanish hospitals were simply not enough to accommodate all the patients, many of which had to stay at corridors, which increased the nosocomial infection risk. In the meanwhile, the shortage of protection clothes and overloaded work had resulted in a large-scale of infections between medical personnel.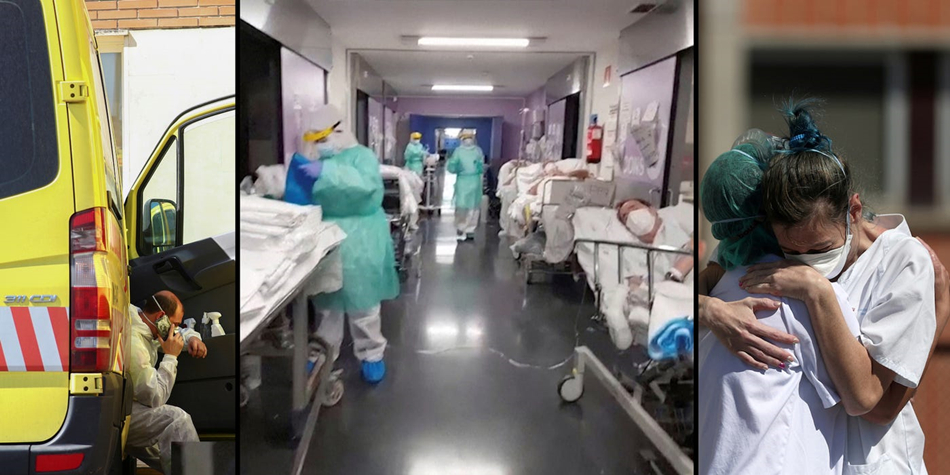 (Spanish hospitals under COVID-19 pandemic; source: Internet )
Under the severe circumstance, most Spanish hospitals were faced with two major problems: how to diagnose patients timely to ease the burden of hospitals? How to isolate suspected patients during probation period?
Based on China's anti-pandemic experience and combined the local situation, the Spanish authority launched the Home Diagnosis Policy. Browiner's mobile DR devices were installed in ambulances which acted as mobile medical examination rooms in communities, thus enabling local residents take lung X-ray examinations on their doorstep.
The outcome of Home Diagnosis Service was excellent obviously, and even drew nationwide attention after being reported in local TV news.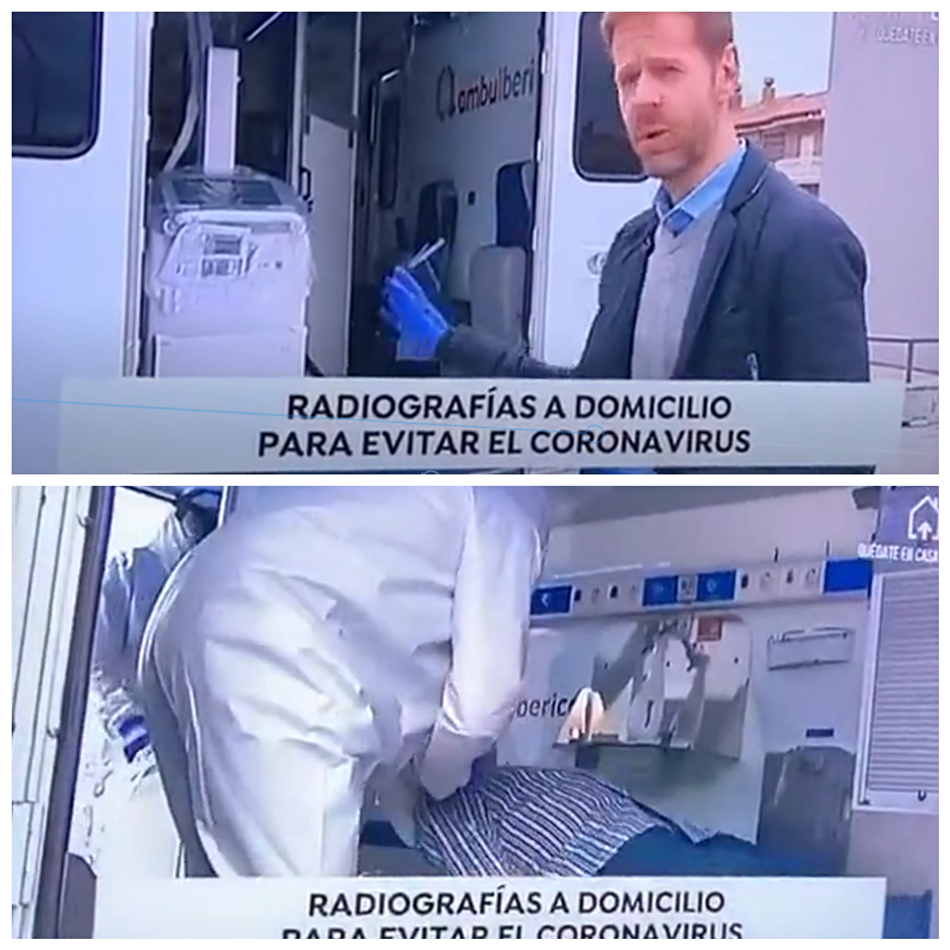 (Browiner's DR installed in Spanish ambulances; Source: Spanish TV )
Devices installed in ambulance must be compact due to the limited space. Browiner's mobile DR is very slim and flexible, which leave a lot space for beds and medical personnel.
The medical staff of the ambulance said:" It become convenient to examine the patients' lung conditions after being equipped with this mobile DR. It can be easily sanitized. We can avoid cross-infection effectively. The captured images are transmitted back to hospital wirelessly and feedbacked in 15 minutes. The entire diagnosis process is very smooth and efficient."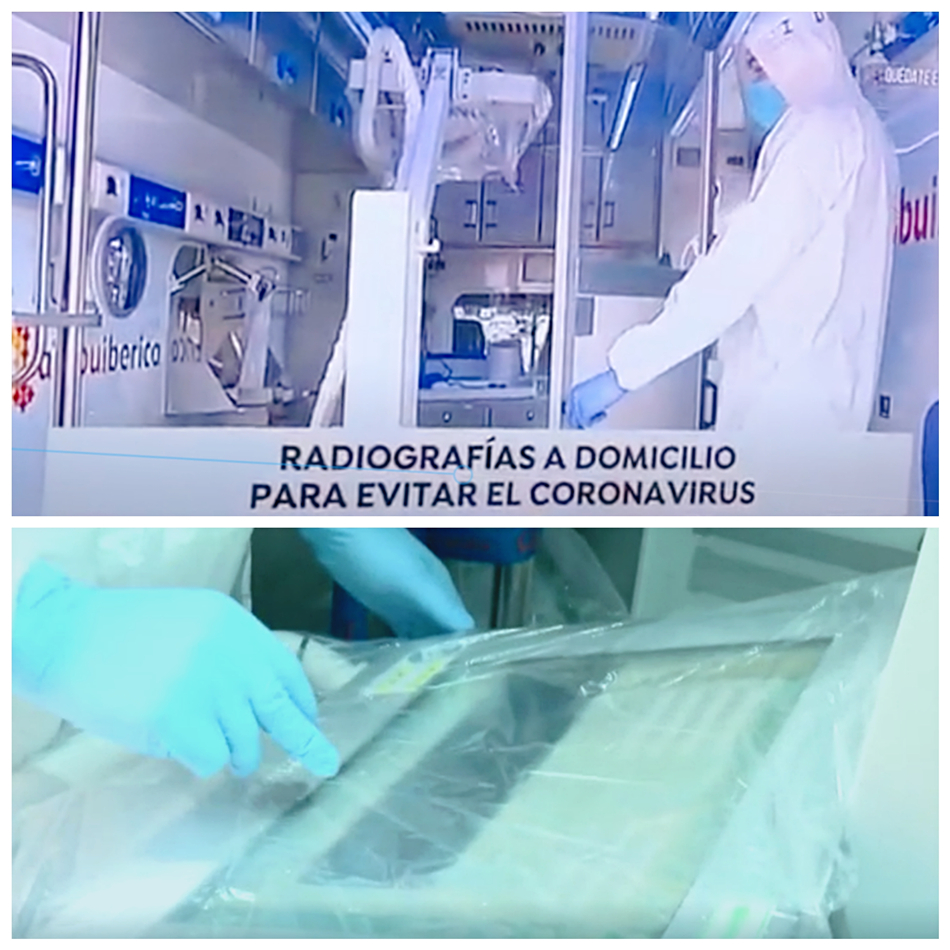 (Medical staff operating Browiner's mobile DR in ambulance; souce: Spanish TV)
In the view of residents, Home Diagnosis Service was a secure and convenient method. They didn't need to take transports and wait in line, which saved a lot of time and avoided physical contact with others.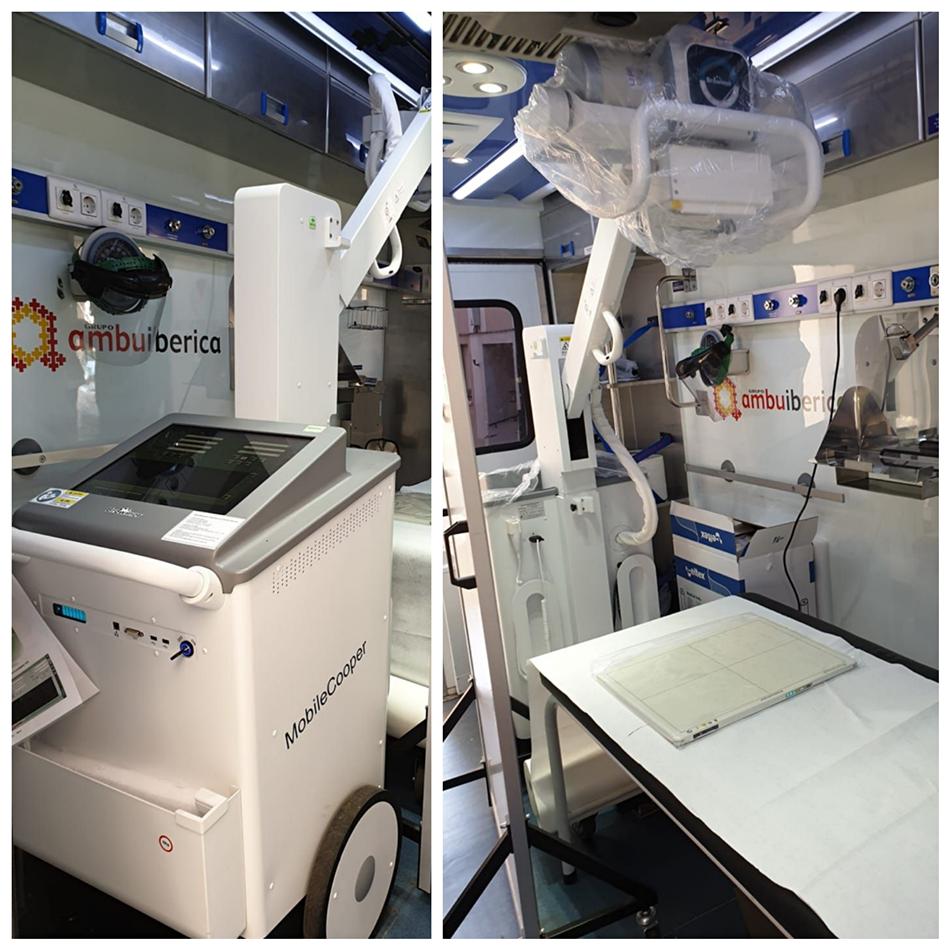 Under COVID-19 pandemic, separating diagnosis and treatment was an important way to prevention of nosocomial infections. Spanish Home Diagnostic Service provided a good example in tackling COVID-19 for other countries globally.

The "war" against COVID-19 is still on-going, Browiner will be supporting the frontline all the time.