In March 2021, Ukraine suffered the third wave of COVID-19, and the trend of confirmed cases appeared to be worsening. According to WHO, the number of newly confirmed cases in Ukraine had reached 20000 on April 3rd, which made a new high record of coronavirus in recent months.
The continuing outbreak of COVID-19 and the poor health care condition put Ukraine into trouble. In March of this year, the occupancy of hospital beds in Ukraine had reached 65%, even it had hit 100% in Ivano-Frankovsk region.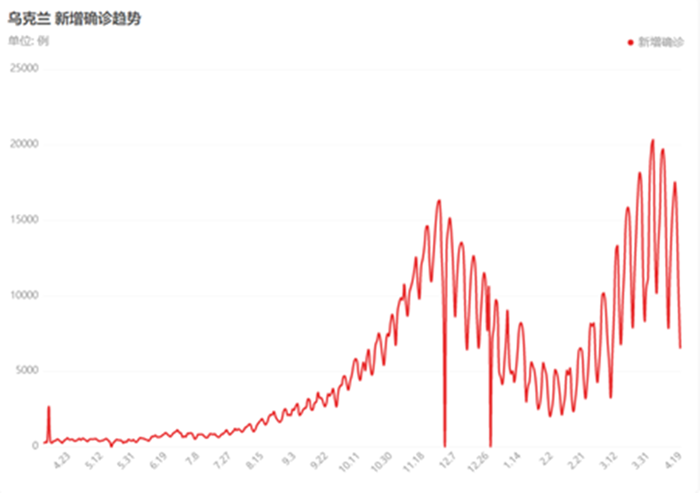 In order to treat critically-ill patients timely and effectively and improve the cure rate of COVID-19 patients, Ukrainian hospitals made an emergency purchase of large quantities of medical supplies. With the improvement of the global epidemic prevention work, the nucleic acid testing had become a necessary means to detect infectors. To avoid the "false negative" results, the screening of patients' lung had become an important procedure for further diagnosis of Covid-19.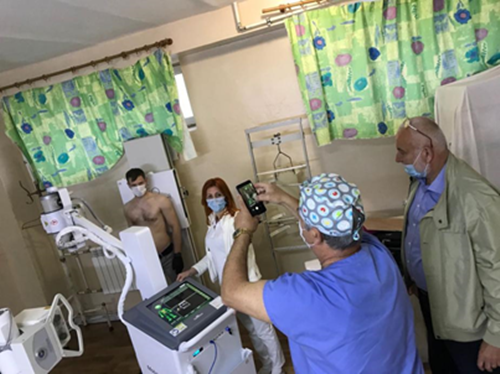 Screening of lung lesions in COVID-19 is mainly performed by taking chest radiographs to diagnose whether there is viral infection in human lungs and and to determine the diagnosis result. And a mobile DR has a powerful imaging system, which can accurately and clearly present clinical images and view the condition of human lungs.
Meanwhile the hospitals had high requirements for the space utilization of wards as daily tens of thousands of confirmed cases in Ukraine. In such crowded and cramped space, a Browiner mobile DR with super narrow body design can freely move between the hospital beds, which effectively saved the time for exposure and diagnosis, and helped the hospital a lot to increase the utilization rate of space.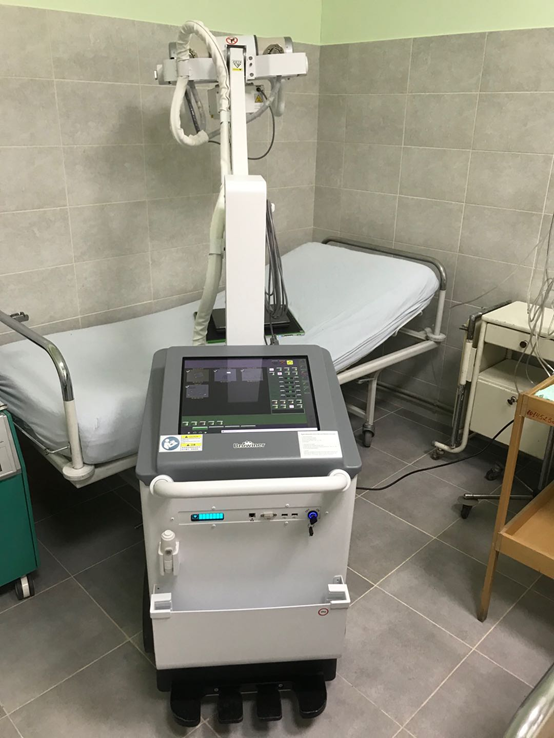 The usage of mobile DRs was not limited to hospitals. Since the Ukrainian government had issued policy of epidemic prevention and control in March, making the prevention and control focus on the grassroots level, and rural schools becoming the top priority. Simultaneously, the powerful battery supply allowed a mobile DR to easily meet the needs of physical examination in a community and a school, and will bring more and more convenient work support to primary medical care.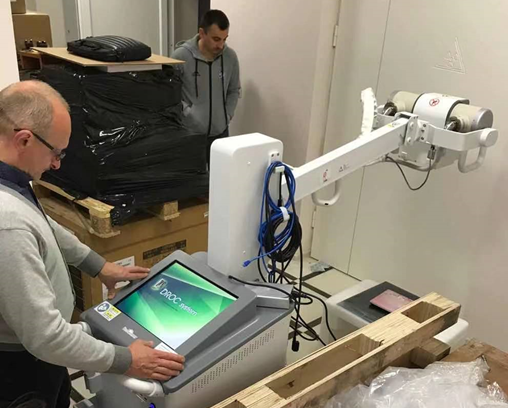 The fight against the epidemic is still underway, Browiner will maintain a high level of combat to support the global fight against the COVID-19.