The 83th CMEF, the first international medical equipment fair in 2020, was successfully held on October 19th in Shanghai China.
Bringing with the newest technology of Mobile DR, Browiner showed up with a brand new look at the exhibition, attracted numerous visitors.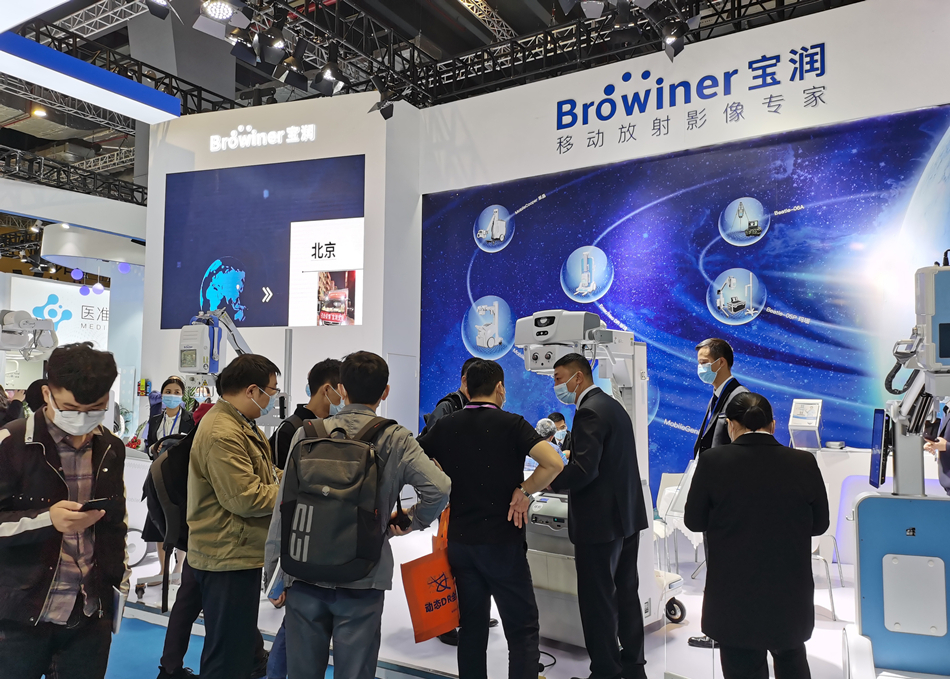 Being as the Mobile X-ray specialist, Browiner displayed a series of advanced mobile DR and portable DR devices at the show.
MobileGenius, the high-end mobile DR, remarkable and very impressive for its the high-quality images, narrow and flexible body and other functions, that makes it a super star in mobile DR series at the booth.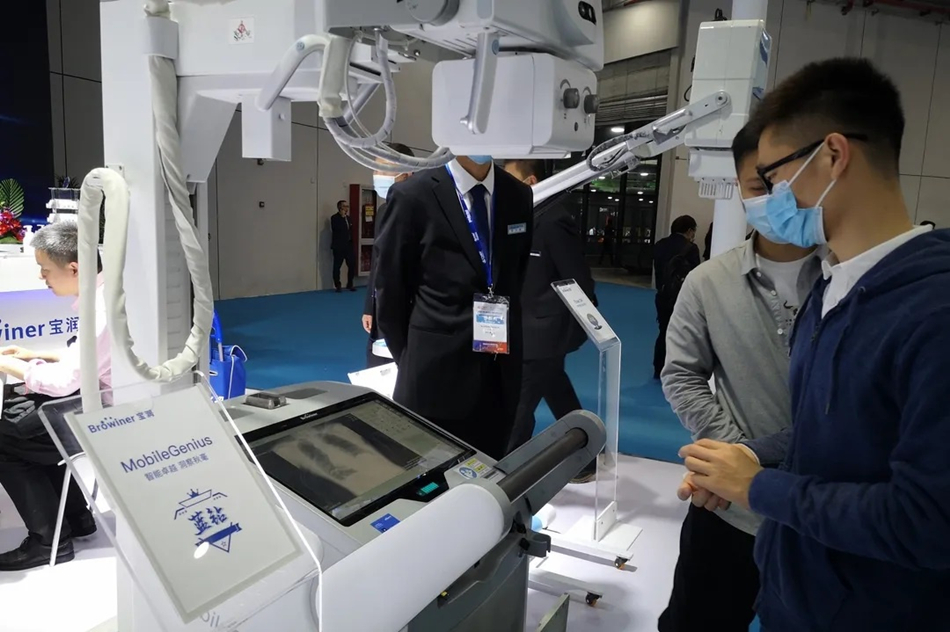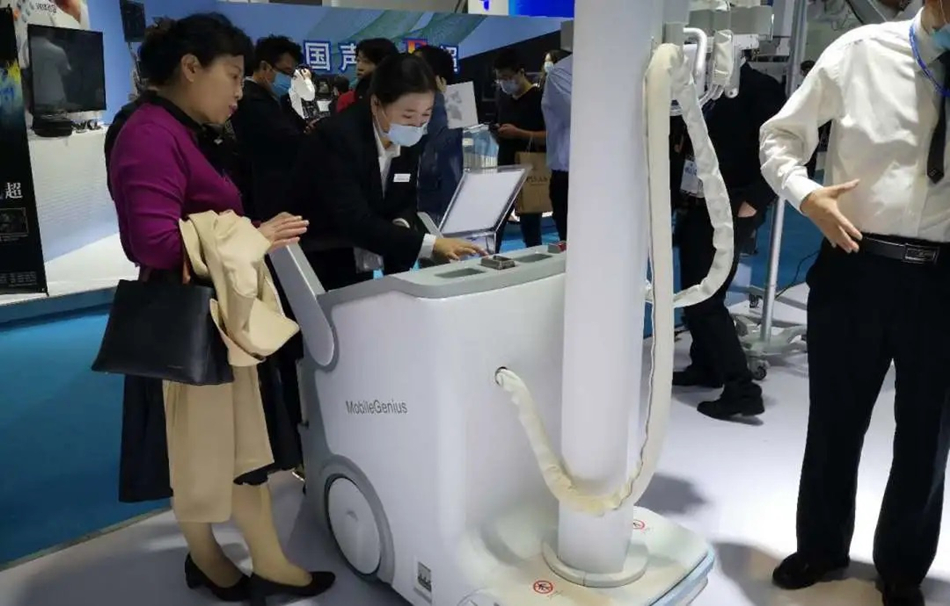 Emer/Neo DR is specially applied in neonate and emergency scene. With light weight and compact body design, it has become the first choice for diagnosing COVID-19 . At this show, Browiner firstly showed its new launched version, which is upgraded the integrated display design that brings more convenience and flexibility.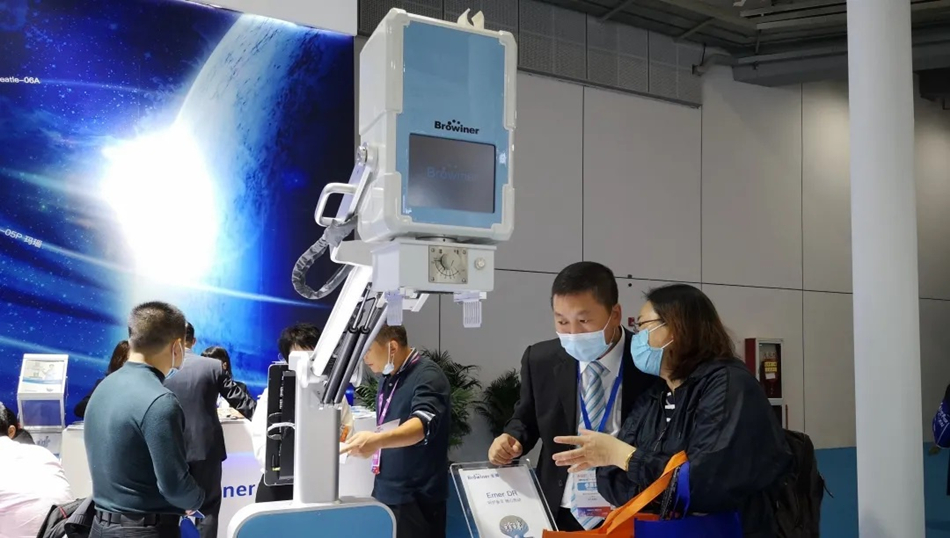 Beatle-06A, a high-end portable DR device, applied in extreme harsh environments (i.e. high temperature resistance, cold resistance and moisture-proof), can completely meets with high requirement of military level. It can be easily dismantled and installed, integrated with backpack carrying design, that recognized by a lot of end-users.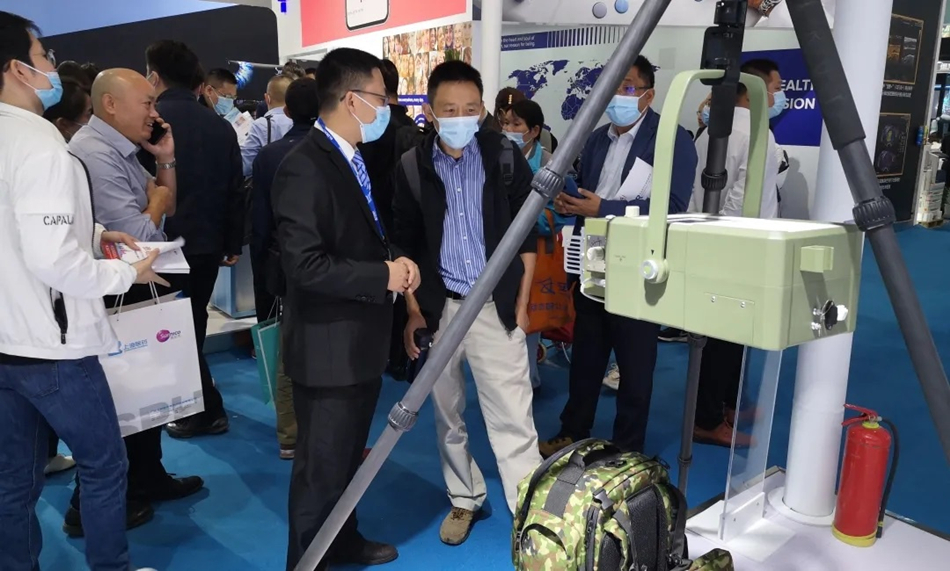 Browiner is looking forward to seeing you soon at next CMEF on May 13-16, 2021 in Shanghai.